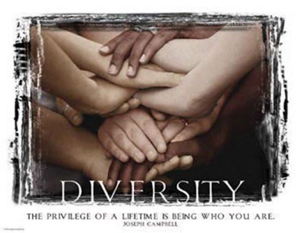 City of Celina Special Elections - Political Forum - News
------------- 4/28/2014 --------------
Candidate Answers
1. What do you see as major present and future challenges facing Celina? What can you offer to help Celina meet those challenges?
Damian Hoecherl: The major challenges we face as a city is growth that will help support our city and economy without disrupting the small town lifestyle of Celina. Also, we need to be proactive in making sure our roadways are expanded to support our growth BEFORE they become a huge problem like we are seeing with the very far behind expansion of HWY 289. I want to avoid the very dangerous conditions that this has created in the future. We also need to make sure that are school systems are properly expanded to meet any future growth as well.

2. Our two lane rural roads such as FM 1461 have become express trucking routes,being used to shortcut around the roads that are designed and engineered to handle them but have stop lights which cost them an additional 5 minute(such as SH 289).... This is a serious safety issue as well as a quality of life issue. recent counts show 200+ big rigs EVERYDAY now use FM1461 as a short cut from SH289 to SH380. A petition has been started to ask both Prosper and Celina to make FM1461 a "No Thru Trucks" route,forcing the big aggregate haulers back onto the correct roads. In less than two weeks 150+ signatures were collected and presented to the cities. Prosper has said "Yes" they will support the request and make the stretch of FM 1461which is 99% residential a "No Thru Trucks" route but Celina said No stating it would take effort to enforce. The writer of this would like to know if the candidates running for office will support the requests of the residents and get the big rigs back on to the State highways where they belong?
Damian Hoecherl: I am in full support of restricting the big trucks to the major highways and would give Prosper my full support to this ordinance.

3. Many citizens do not feel properly represented by the current elected officials what would you personally do to help these residents feel like they are at least being heard?
Damian Hoecherl: As to the question of fair representation, I would have an e-mail set up strictly for all voters concerns as well as a dedicated cell phone that they could contact me on 24/7. I would do my best to address each and every concern that arises. If there are multiple voters with the same concern, I will address it in a thoughtful e-mail voicemail and send it to those voters.

4. As the community grows, what will you do to embrace and support diversity? Please be specific.
Damian Hoecherl: As to diversity, I think everyone should be considered on the basis of the individual, not by their ethnicity. As Martin Luther King, Jr. once said, a man should be judged by the content of his character, not by the color of his skin. Everyone should be treated fairly as an individual and not discriminated against because of ethnicity, but neither should they receive special treatment because of their ethnicity. Celina already has such events as canjun fest and cinco de mayo, if other ethnicities want a day of celebration, then the city council should be open to those as well.
5. As a working candidate with a tight schedule, how will you devote the time needed to perform your civic duties as an elected official?
Damian Hoecherl: As to performing my duties while having a full time job, we live in the days of technology. If I am out of town, I can always be reached via cell phone or through various computer applications like face time and computer meetings via webcam.

6. Do you believe that your profession is a conflict or a benefit in serving the City of Celina? Why?
Damian Hoecherl: I believe my profession will be beneficial to helping me serve on the council. I was the supervisor of a biomed shop for six years. Then I became a road technician. The benefits of this was that I have learned how to manage people, time, and projects. I have also learned many interpersonal skills in how to deal with people and problems.

7. The old town district is being touted as a destination spot, yet there are much needed repairs to sidewalks and roads. What will you do to meet the commitment made by the city to see these repairs into fruition?
Damian Hoecherl: The vitalization of downtown is a must if we want growth and tourism. This is an issue that should be front and center when it comes to budget discussions.

Bio Info:
8. Have you been involved with any boards,committees,non-profits,etc.? In other words what are your qualifications?
Damian Hoecherl: I held many positions in the cub scout; den leader, assistant committee chair, Cub Master, and Assistant Cub Master. I am currently a Trail Leader and Assistant Trail Master for Trail Life USA. I have also served a treasurer for the PASO soccer board and was a member of the Celina Rec Association for a time. I have dealt with organizing camp-outs, tours, and meetings. I have learned how to manage leaders and how to deal with many different personalities.

9. What positions have you held within the community that give you background to competently carry out the responsibilities of the office you are seeking?
Damian Hoecherl: I am currently a Trail Leader and Assistant Trail Master for Trail Life USA. I have also served a treasurer for the PASO soccer board and was a member of the Celina Rec Association for a time. I have dealt with organizing camp-outs, tours, and meetings. I have learned how to manage leaders and how to deal with many different personalities.

10. Draw some parallels between a specific achievement on that board and an area of responsibility you would have as a council member.
Damian Hoecherl: Being a treasurer for the PASO board and an assistant committee chair, I learned how to deal with assessing priorities with budget demands. As a Cub Master, I learned how to listen to individual problems and come up with appropriate responses and actions.
------------- 4/18/2014 --------------
Due to changing schedules for the candidates, we will host a virtual forum. We ask that the public submit questions so we may get them to the candidate by April 21st. A committee will review all submissions to chose the ten that will be used. The moderator will pose those ten questions to each candidate. All questions must be written as to allow all candidates an opportunity to answer. Please submit your question(s) to stacyannearias@aol.com
--------------------------------------

El Puente de Celina is dedicated to celebrating culture and serving as a resource that promotes community development and educational achievement. Through the Cinco de Mayo Festival our main fundraiser. We honor and celebrate a segment of our diverse Latino cultures and create a community project that brings people of diverse backgrounds together, culminating in a festive event that features food, music, and performances unique to Mexican culture. Goals include 1. A widening of our community circle and increased appreciation, understanding and respect for our diverse citizens, and 2. A college scholarship fund that helps the winners of the Cinco de Mayo essay contest attend college
History
El Puente de Celina was officially launched in March of 2012. Dago Rodriguez, a long time citizen, had a vision of wanting to share the Mexican culture with the community in 2010. Celina celebrated their first Cinco de Mayo festival with close to 2000 people attending. This event brought a diverse group of the community together not only to celebrate but in organizing the event. Each year more and more citizens and businesses supported Cinco de Mayo. As a committee we envisioned an organization bridging the cultures in our community. Not only through Cinco de Mayo but also in offering other opportunities to bridge the cultures. Thus, El Puente de Celina meaning "The bridge of Celina" was formed. The board will look for additional opportunities to bridge our cultures
Become a Proud Sponsor

SPONSORSHIP LEVEL

• Title Sponsor $5000
• Oro Sponsor $3500
• Plata Sponsor $1500
• Bronce Sponsor $1000
• Amigo Sponsor $750
• Other Amounts Welcome

We commit to the financial support of our local community by helping sponsor the 2014 Cinco De Mayo Festival in Celina.